lynn earnest introduction
biography | preface | resume | exhibitions | collections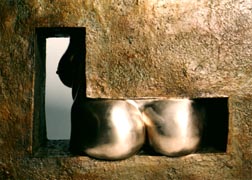 artist statement
An artist's work doesn't belong to the artist. The work is a communique of those places we all know, of a nonverbal, experiential sort, that connect us one to another. Therefore the Work belongs to everyone. You could, I suppose, call it the human experience.
It is the content of this transcendental spirit which I try to retrieve and which allows me to connect to those spiritual places and communicate with others. I touch those places which have no physical site, but are no less real. I see the spiritual side of existence as being the only reality. In the visual arts we do not rely on words, we capture essentials of a nonverbal world. Creating artwork is to immerse one's self in Being, to let the wash of human experience work through you, the Artist, and thereby move human experience into the Work.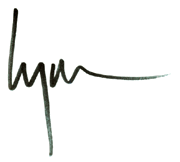 biography
Abstract: A post-war baby boomer, in 1946 Lynn Earnest was born in Welch, WV, a small mining community and county seat deep in the mountains of southern West Virginia. After graduating from Welch High School in 1964, Lynn studied the sciences and the arts as a Dana Scholar, at Queens University in Charlotte, NC, graduating in 1968. She then earned an MFA in sculpture from The Geroge Washington University in Washington, DC in 1970. She is now a Professor of Art.
Lynn continues to study independently in Europe and across the USA, taking additional courses at the Universitat per Strangeri, in Reggio, Calabria, Italia, the University of Massachusetts at Amhurst, the University of Chicago and Marshall University in Huntington, WV.
A list of academic and innovative positions include Lynn's 30-year Professorship in the Fine Arts, offering lectures in fine arts theory; Public Awareness Consultant and Art Market Analyst for the State of West Virginia. She has been selected as a participant for innovative think-tank programs such as the Chataugua Seminar's "Thermodynamics, Art, Poetry and the Environment", "Seminar on American Economics", and MIT's "Arttransition 90" for technological innovation in the arts.
It isn't so much the degrees or the university study programs, but the actual learning experience and exposure to ideas and access to interesting people and lectures from greats like Buckminster Fuller, that mark the life of the mind for this artist. Lynn quotes her actor Mother, Irene Cardea Earnest, as saying: "Perhaps the greatest miracle of all is the ability of one human brain to transfer an idea to another human's brain!"
exhibitions
Lynn lectures and offers One Woman Shows and periodic Invitational Exhibitions of her Artworks. Her expertise in the visual arts includes museum quality drawings, color etching-aquatints, monoprint painting batiks, bronze sculpture, oil painting, watercolor, calligraphy and ceramics. Her Artworks display ideas ranging from individual freedoms and human rights to the pristine atmospheres of physics.
Available for Exhibitions are Series Works which follow the developments of ideas at various intervals in the Artist's life. Also, Bodies-of-Works or Period Works are continually supplemented collections.
series works include:
"Infinity Series" Conceptual Sculpture (USA)
"Evolution of the Self" (Batik) (Chicago)
"Male and Female" Anatomical Drawings (Graphite pencil)
"Spirit Changes" (Watercolors) (Logan WV)
"Waterfall Series" (Batik) (Lincoln County WV)
"524 12th Street" (Monoprint Batik Painting) (Huntington WV)
"Diritti Umani" (Bronze Sculptures)
bodies-of-works include:
"Botanicals" (Graphite Pencil/ Pen and Ink)
"Places" (Graphite Pencil/Pen and Ink)
"Calligraphic Works" (Various Media)
"Old Calabria" (Graphite Drawings)
period works include:
1964-68 "Queens Period"
1968-70 "DC-NYC Period"
1970-74 "European Period"
1971-72 "Chicago Period"
1972-74 "Lincoln School Period"
1974-80 "Southern Period"
1999-03 "Womens' Rights Period"
collections
Lynn Earnests artworks are owned and collected by individual collectors, artists, financial consultants, doctors and mathematicians. Locations of private collections are: Washington DC; Lovingston VA; Nellysford VA; Chicago IL; Kankakee IL; Beckley WV; Charlotte, NC; Cleveland OH; Richmond VA; Institute WV; Faber VA; Zionville IN; Chapel Hill, NC; Seattle WA; Vero Beach, Florida; Huntington, WV; Knoxville TN; Hilton Head Is SC; Potomac MD; Charleston WV; Chapmanville WV; Winfield WV; New York NY; Logan WV and Verdonville WV.
Traveling Juried Collections have included: Union Carbide Executive Office, Park Avenue NY; The Huntington Museum of Art, Huntington WV; The Seifel Fine Arts Center, Wheeling WV; Sunrise Museum, Charleston WV; The West Virginia Cultural Center, Charleston WV; Dimock Gallery, Washington DC; P Street Gallery, Washington DC; Caroll Hall Gallery, Charlotte NC; West Virginia State College Davis Gallery, Institute, WV; Mountain Lair Gallery, Morgantown, WV; The Kanawha County Bank, Charleston WV; The Parkersburg National Bank, Parkersburg WV; Heritage Village, Huntington WV; The Mountaineer Dinner Theatre, Scott Depot WV; The Left Hand Gallery, Bluefield WV; Heritage Village, Huntington WV; and the McDowell County Library, Welch WV.