bookings
available for exhibition
museums & galleries | private showings
weblinks | fees | scheduling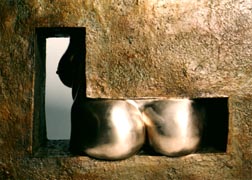 Exhibitions of Lynn Earnest's sculpture, etchings, prints, paintings and batiks are available for both individual and institutional clients.
Private individual showings are available by appointment at the artist's studio or at selected booked locations. Institutional exhibitions are available for galleries and museums. Off-site location exhibition and transportation fees must be be pre-booked and pre-paid.
Interested parties may contact the artist directly.
available for exhibition :


museums & galleries :


private showings:


weblinks:


fees:


scheduling: how to schedule