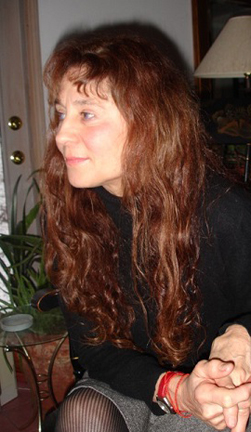 lynn earnest museum quality artworks are idea solidified, memorialized. This woman's art opens a metaphysical pandora's box of anatomical bronze sculpture, intaglio aquatint and color etchings, watercolors, and batiks.

Her abstract artwork is mathematical, physics and pattern-based.

*** NEW*** calabria, italia - italian pencil drawings:
lynn earnest has been researching the 1908 earthquake and drawing effects of this earth-shaking event upon old architectural structures in calabria, southern italy, as was told to her by her italian grandparents. The area is renowned for its beauty and hopefully the inspiration for this village and villa series of drawings, will move those who see them to catch a glimpse of a style of life which celebrates the best of its people, its land and its spirit.